Share your best moments live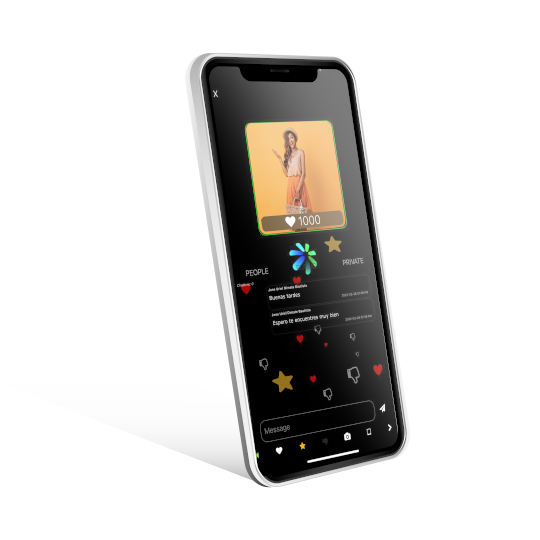 Broadcast your best moments live. You define what content you want to show, to whom and for how long.
Like a star!
Make video calls or virtual meetings from your computer.
Receive reactions, chats and respond in real time to your audience.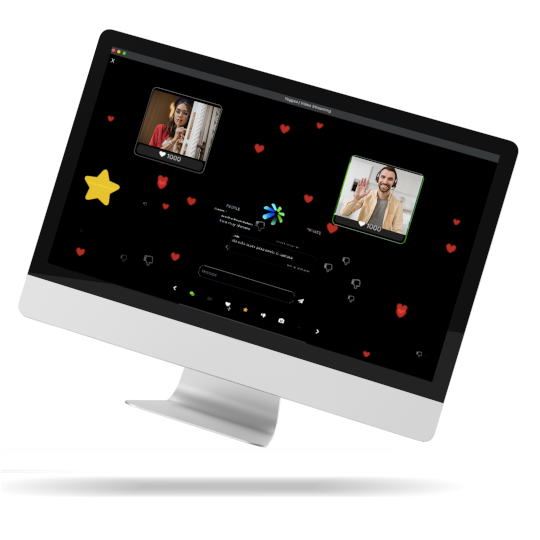 Be in control of your streaming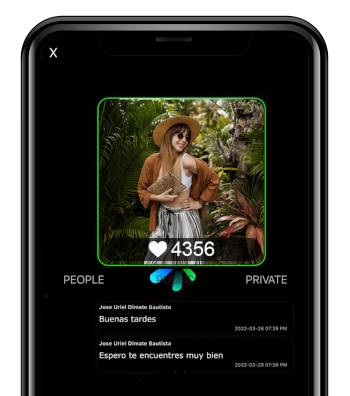 Receive public and private messages on your stream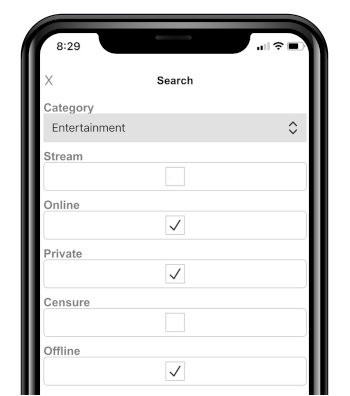 Decide who can see your content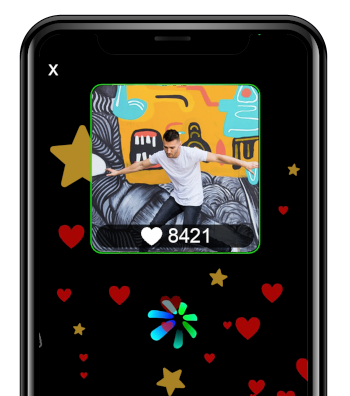 Get real-time feeds from your audience
At Yaggee, we are thrilled to introduce you to a unique and immersive videostreaming experience. Our platform allows you to share your special moments with a global audience in real-time. From exciting video calls and virtual meetings to captivating live broadcasts, Yaggee empowers you to connect, inspire, and entertain your audience like never before.

Discover the magic of Reals, our feature that lets you create short and addictive videos. Personalize your Reals with special effects, music, and filters to craft unforgettable moments and share them with your followers. With Yaggee, you become the protagonist of your own story, capturing the attention of a vibrant and engaged community.